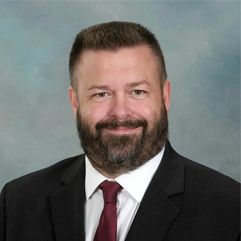 Todd A. Harding
Attorney at Law
Todd Andrew Harding is an attorney with Harding Law Firm, LLC in Griffin, Georgia. He served in the United States Marine Corps with the 1st Battalion, 5th Marine Regiment, 1st Marine Division (Rein) from 1988-1992. He fought in the First Persian Gulf War. After his military service, he worked at Stateville Correctional Center from 1993-1999, as a Correctional Officer. He helps clients address Civil Litigation (Domestic and Non-Domestic), Criminal Defense, and Post-Conviction. He also helps clients with Family Law and Personal Injury – General: Trial Attorney.
He received his legal training from Atlanta's John Marshall Law School. He graduated from law school in 2006. Todd A. Harding became licensed to practice law in 2006. He is admitted to the Supreme Court of Georgia, Court of Appeals for Georgia, Northern District of Georgia, Middle District of Georgia, Georgia Superior Courts, Georgia State Courts, Georgia Probate Courts, and Georgia Juvenile Courts. He was affirmed in the Supreme Court of Georgia in the case of Smith v. Lockridge, 288 Ga. 180 (2010), and in the Court of Appeals of Georgia in the case of Lockridge v. Smith, 298 Ga. App. 428 (2009).
Todd A. Harding was selected to Rising Stars for 2016. The designation means that he is a top-rated attorney as recognized by peers. He was also selected to the 10 Best Client Satisfaction Criminal Law Attorneys for 2016. He was also selected to the Top 100 Criminal Defense Attorneys in 2022.
Georgia

- Supreme Court of Georgia
- Court of Appeals for Georgia
- Northern District of Georgia
- Middle District of Georgia
- Georgia Superior Courts
- Georgia State Courts
- Georgia Probate Courts
- Georgia Juvenile Courts
Atlanta's John Marshall Law School
JD

Governors State University
BA, 2003